To marketers who use SMS as a promotional medium…
This System Will Help You Do The Work Follow Up Thousands Of Prospects With Just 1 Click & Automatic Via SMS
Watch the Demo Video Below
---
Now everyone wants to do business. Everyone has learned various techniques to get sales. So we decided to help you follow up prospects more easily
This system is web based software, can be used anytime and anywhere from your phone or laptop in Just 3 easy simple steps
---
 Install the app, login to the web and upload the excel file
How It Works
Fast & Easy To Send Bulk SMS Messages, In Just 3 Simple Steps.
Install App
Install the Android app. Login and minimize the smsevo blaster app on your mobile phone to start sending bulk messages.
Login to the Web Server
Login to the web server select devices from admin dashboard smsevo blaster web panel
---
Send Bulk Message
Upload excel files to send messages there should be numbers and messages in first two columns and done
---
Why SMS Marketing?
Text messages can reach millions of people in no time, wherever they are. It can reach virtually all of the 6-7 billion mobile phones in use today. SMS is the only technology harmonised between all mobile operators in the world, which means that text messaging can connect the world. Literally!
---
Immediate Delivery
SMS is very fast and efficient. It is delivered in a matter of seconds, so your marketing message will reach your target audience (clients) almost immediately upon being sent. Also, with over 90% of messages read within 3 minutes of being received, you will see results immediately.
Simple & Easy
Due to its simplicity and reach, SMS has become a globally adopted communication channel. Everyone knows how to open, read and text a message. Moreover, thanks to the limitation in length (160 characters), messages are small, direct, concise and go straight to the point. And who doesn't like it sweet & simple?
Most large companies have staff or teams that follow up on prospects using SMS. The work seems simple but is actually very tedious!
---
The Main Problem When Wanting To Follow Up Using SMS Mediums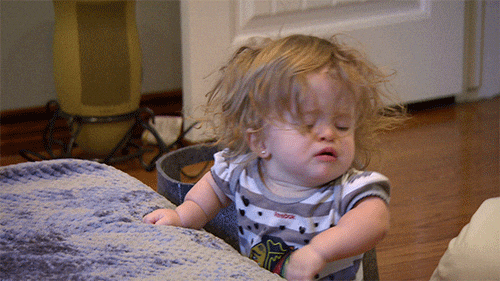 Tiringwork
To copy a sentence, open the prospect number, then paste. If you repeat this process for 1000 prospects, shake hands!
Troublesome Work
Each prospect number must be saved first in the phone, then it can be followed up. If you do not save, you will not be able to send messages.
Manual Work
Everything has to be done manually. It is not easy to send 1000 follow ups a day manually.
---
So, the owners of these companies rushed to get software related to SMS Blaster. But which system is appropriate?
INTRODUCING
SMSEVO BLASTER
The Easiest System To Send Messages To Thousands Of Prospects
Create your own SMS Bulk Message Using your Mobile Phone
Send thousands of messages to users at your fingertips in just one click from web server or mobile phone. We provide an API that you can integrate easily. SMSEVO Blaster will help you reach your potential audience.
Connect Many Phones
You can connect many phones. Suitable for existing teams and staff for you messages campaign
Very Easy To Use
Just need to connect apps with the system, then you can start using immediately.
One Time Payment
You will receive a lifetime license. No need to pay any additional costs
Use Excel Only
You just need to set up excell file, upload and blast automatically from your phone or computer
No Credit System
You do not need to buy a system credit. Just need credit from the phone
Support Both
Support any telco plan prepaid and postpaid and send unlimited text messages
Please note! These systems can only be used on Android 5.0 and above devices.
SMSEVO Blaster Is Suitable
for the development of your business in an era that is completely mobile and digital
e-Commerce
Send payment notifications to increase your Sales. The sooner the Customer receives the notification, the faster customers make a payment.
Ticketing
Users can easily obtain payment notifications and know that the ticket has been successfully obtained.
Hospital/Clinic
Find out your turnout number and make an appointment with your favourite doctor via SMS.
---
School / College
There are many benefits when everything can be communicated immediately to Students, Teachers, Students, Lecturers and Parents.
---
Corporate Applications
You can also integrate your company's applications for employees, marketing notifications, and more.
---
Other Applications
Everything is up to you; the future gate is in front of us. It's time for your application to connect to SMSEVO.
---
SMSEVO Is the Solution for ALL Needs
Promotions & Branding using SMSEVO Blaster
---
Host SMS Blaster
Host SMS Blaster on a Server. You can use it in your applications using API (C#, PHP etc.) provided with SMSEVO SMS Blaster.
All the messages sent using the API will be stored on the server. It will also keep track of status of all the messages
---
Phone as SMS Provider
Your Android phone will do the hard work of sending Message. It will do this automatically using Android application provided with SMSEVO Blaster.
When you send SMS message using API, it will be stored in the server first then it will be directed to application installed on your mobile.
---
Use Excel Files to Send Messages
You can also use excel files to send messages. You can use xlsx,xls,ods or csv file. There should be numbers and messages in first two columns of excel file to do it.
If you have other data in remaining columns then it will be ignored.
---
Create your own SMS chat bot
All the messages you will receive on your Android device will be visible in your SMSEVO Blaster Admin Panel.
You can even hook your own script to create a chat bot or execute some other command in response to certain message
---
Multiple Devices per Account
You can use multiple devices per user account you can send messages from any devices via API or Excel file.
This will allow you to send mass messages using multiple devices. If you use choose to use all devices then all the messages will be divided between devices to send messages faster.
---
API Source Provided
If you are an expert in programming and APIs, you can use this system for your business.

API source will be provided later in the tutorial page
Get SMSEVO Blaster For Your SMS Marketing Needs
Here Is The Reason Why You Need SMSEVO Blaster
3 in 1 Solution
SMSEVO Blaster, API integration for any aplication  & Bulk messaging system
Unlimited Device
Use as many phones devices as you want for sending bulk SMS messages
Integration
Integrate unlimited application with API send message php – method post
Overall, This Is What You Will Receive After Making A Payment
Your purchase today also entitles you to receive…
---
Web Based SMSEVO Blaster
Lifetime access to the web-base SMSEVO Blaster
App SMSEVO Blaster
Lifetime access to Android App SMSEVO Blaster
API Source
Provide API Source for integration
Unlimited Message
Lifetime access to the web-base SMSEVO Blaster
Tutorial
Include tutorial how to use SMSEVO Blaster
WhatsApp Support
You can ask questions and discuss system usage procedures
GET SMSEVO BLASTER TODAY!
GET ACCESS NOW
Lifetime
SMSEVO Blaster
Bulk Message
Api Send Message
Web Based Blasting
Android App Blasting
Connect 1 Device
Unlimited Message
Lifetime Access
Support & Tutorial
Yearly
USD59.00
SMSEVO Blaster
Bulk Message
Api Send Message
Web Based Blasting
Android App Blasting
Connect 1 Device
Unlimited Message
Yearly Subscription
Support & Tutorial
Monthly
USD11.00
SMSEVO Blaster
Bulk Message
Api Send Message
Web Based Blasting
Android App Blasting
Connect 1 Device
Unlimited Message
Monthly Subscription
Support & Tutorial